Bananas are packed with energy, so are nuts and the bran gives you an extra bit of fibre; quick to make and a great way to use up those almost overripe bananas.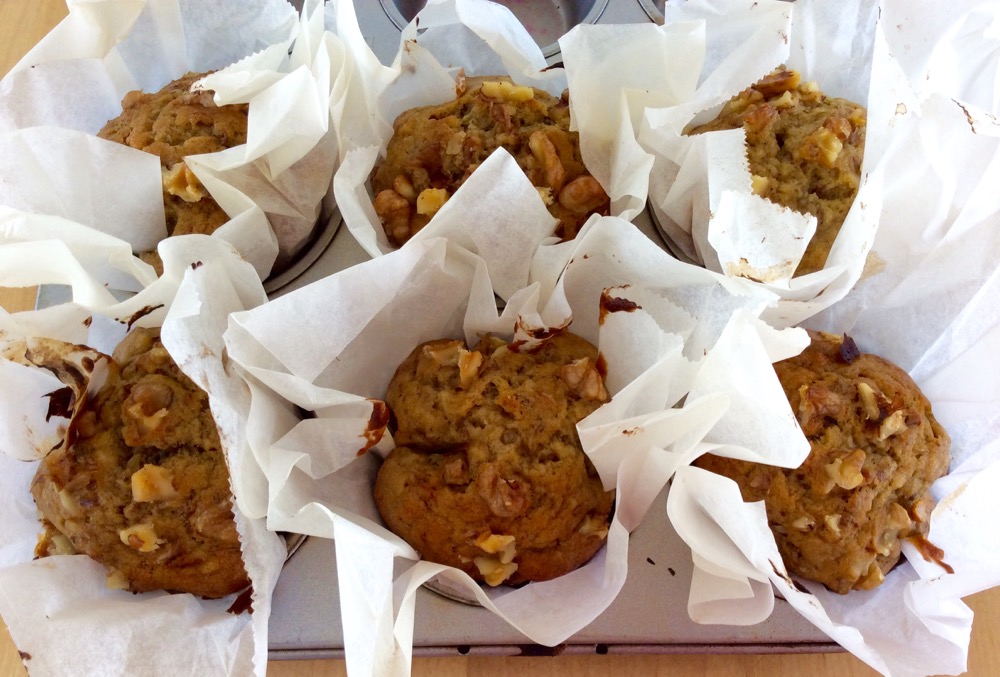 What you'll need for 12 muffins
– ½ cup brown sugar
– ½ cup butter
– 2 eggs
– 1 cup mashed banana
– 1 cup bran flakes, crushed
– 1 cup milk
– 1 teaspoon vanilla extract
– 2 cups plain flour
– 1½ teaspoon baking powder
– ½ teaspoon baking soda
– ½ teaspoon ground cinnamon
– ¼ teaspoon salt
– ½ cup crushed walnuts
Preheat the over to 190C.
Mix the butter and sugar together until creamy. Add the eggs one by one, combining it with the butter and sugar mix. Add the banana, bran, vanilla extract and milk, give it all a good stir.
In a separate bowl add the flour, baking powder, baking soda, cinnamon and salt.
Add the liquid mix to the flour bowl and give it all a good stir to combine.
Add the walnuts, stir it again and divide the mixture over 12 with baking paper lined muffin tray.
Bake in the preheated oven for about 20 – 25 minutes.