Friday nights have become a standard stay-at-home-for-pizza-night in our household. We've tried and tested the ones at restaurants, but the homemade wins every time. Maybe it's the coziness of making pizza together on Friday nights, or maybe this recipe is just the best 😉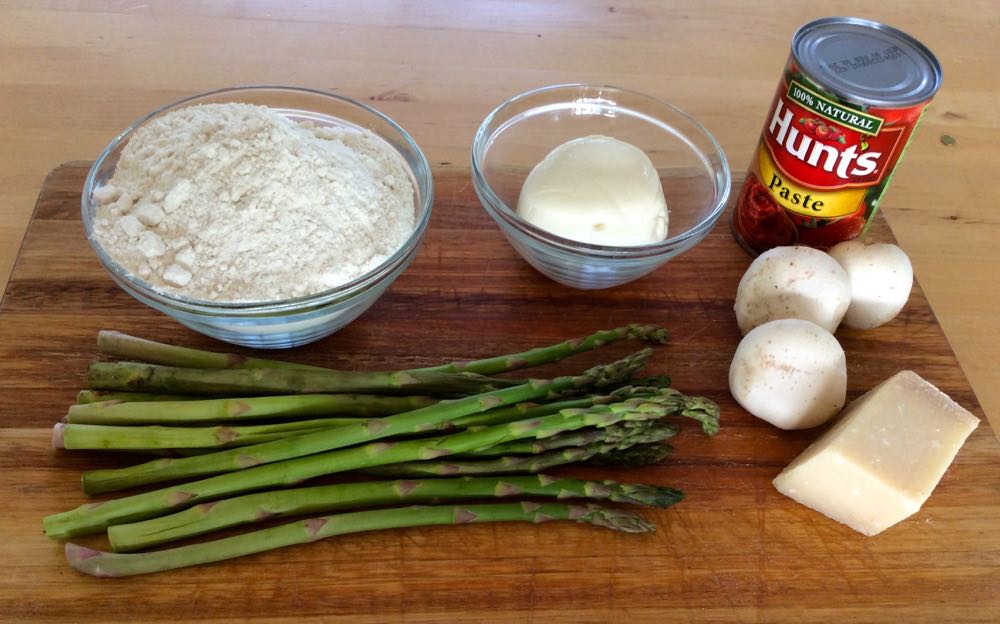 What you'll need for 2 large pizzas:
– 500 grams plain flour
– 1 tablespoon dried yeast
– 2 tablespoons powdered, or very fine, sugar
– 1 teaspoon salt
– 350 mls water
For the base sauce:
– Badia tomato paste
– salt & pepper to taste
– Badia dried oregano
– grated fresh Parmesan cheese
For the topping:
Anything you like! Just keep it simple and don't forget the mozzarella (one ball per pizza, sliced or torn into pieces)!
Add all the dry ingredients for the dough into a mixing bowl gently pour in the water, start combining the ingredients. You can of course use an electrical mixer with the dough hook if you have one.
You might want to add some more four if it becomes too sticky, or a little more water of it's too dry. This particular dough recipe should be rater sticky as it ensures a lovely crisp when baking.
Knead the dough into a ball, it should feel like a baby's bottom, soft and spongy. Leave the dough to prove in a draught free area for about 20 minutes, or until it has doubled in size.
Preheat your oven to 240 degrees Celsius, or the highest setting if yours doesn't reach this high.
Divide the dough into two, shape the dough into a ball and gently pat it down with the mouse of your hand, working from the middle outwards leaving the edges untouched.
If you want to, you try to flip the dough into the air, like you see in the movies, this definitely adds to the coziness of the homemade pizza.
Lay your dough on a, with baking paper layered, baking tray and spread the tomato paste with the back of a tablespoon over the pizza.
Season the tomato paste with salt and pepper, a sprinkle of oregano and some grated Parmesan cheese.
Place your toppings on the pizza and finish it off with some fresh mozzarella.
Bake your homemade pizza for about 15 minutes or until the mozzarella turns golden.