As the school holidays draw to an end, I'm looking back at a buzzing summer, filled with cooking, gardening and loads and loads of laughter and fun!
During the coming few months I'll be getting up to all sorts of weekly fun from the cooking studio at the 'kunuku' house.
With sufficient sign-ups we'll start the programmes from Monday 20 August, see you there!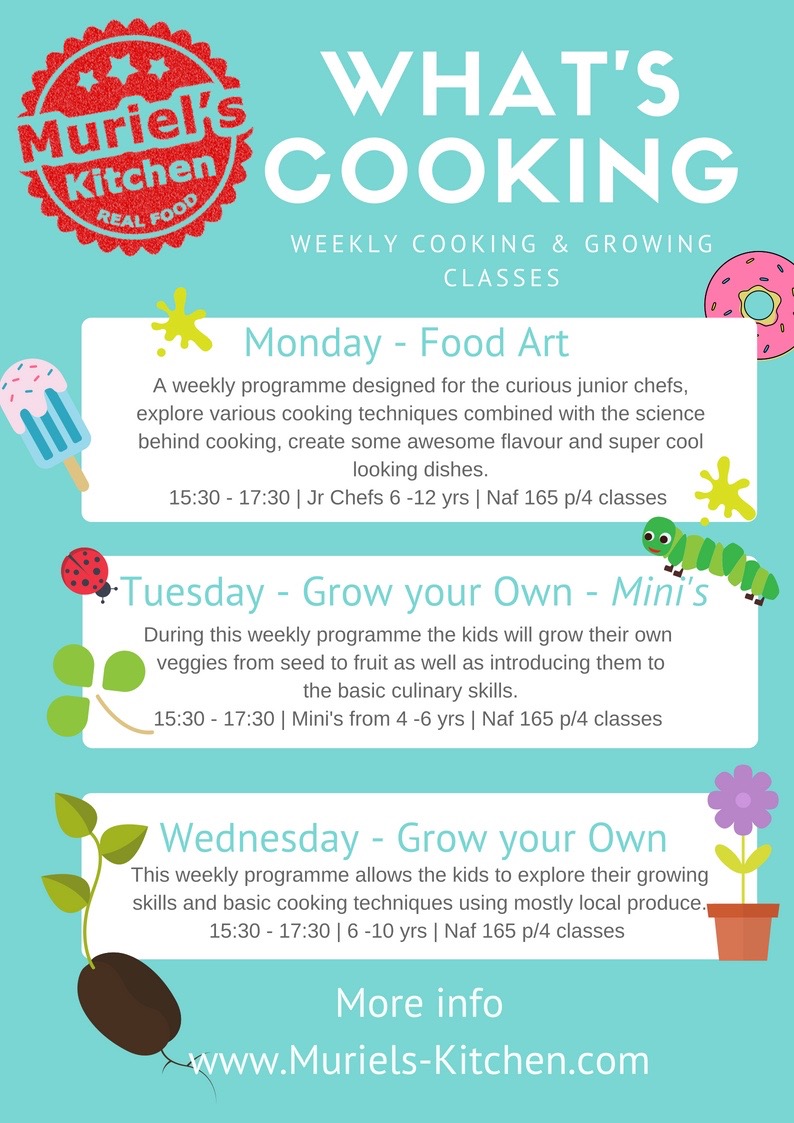 Mondays are for 'Food Art'. During this weekly cooking programme I will take the kids on a culinary exploration journey. We will be answering questions as to why an egg solidifies when exposed to heat, and the cool stuff we can do using the simple egg. Or how about discovering benefits of certain foods, and combining seemingly odd flavours to create a pure flavour burst!
In other words, this programme is for the curious junior chef willing to play with their food!
REGISTER HERE
Tuesday as always are reserved for our mini growers, the garden lovers and the mini chefs. During this weekly programme the kids will learn where our food comes from by growing their own from seed to fruit and whilst giving them a foundation of culinary skills, by cooking up a light bite using mostly local ingredients. This programme is specifically aimed at the mini's amongst us: 4 – 6 yrs old.
REGISTER HERE
Wednesday is when we get rumbling in the garden, care for the plants, build and care for our own planter, the seedlings and keep a record of our findings while we grow our own veggies. This programme also includes some basic culinary skills as we cook up a light yummy of some sort. This programme is for the slightly 'mature' growers and chefs amongst us: 6 – 10yrs old.
REGISTER HERE
My main aim with these programmes is to get the kids back into nature, teach them some gardening & cooking skills and share my knowledge. The setting, the traditional kunuku house at Hofi Cas Cora provides a safe and secure environment to host these lessons as well as holiday programmes and parties.
For any queries please feel free to contact me 🙂