Vivian's Nursery, one of the generous sponsors of Food Revolution Day 2016. Vivian herself was at the zoo making this wonderfully simple and tasty herb butter with the kids. Experimenting with different herbs, they had a great time!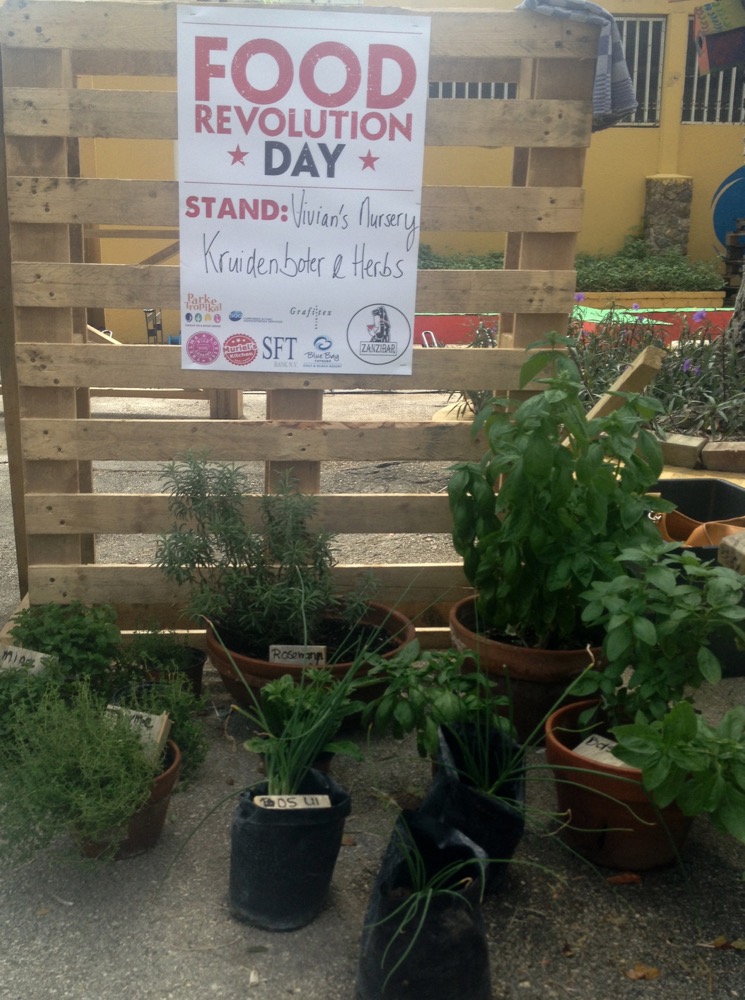 What you'll need (serves 2)
100 gram soft unsalted butter
1 tablespoon of finely chopped chives
1 tablespoon of finely chopped parsley
1 clove of finely chopped garlic
1 teaspoon lemon juice
1 teaspoon freshly ground black pepper
1 teaspoon sea salt
Make sure the butter is soft, add to a small bowl.
Add the garlic and herbs to the butter and season with salt and pepper.
Give it all a good stir to combine.
Delicious with some crusty fresh bread.