One of Jamie's Food Revolution Day recipes: the simple, yet nutritious omelette.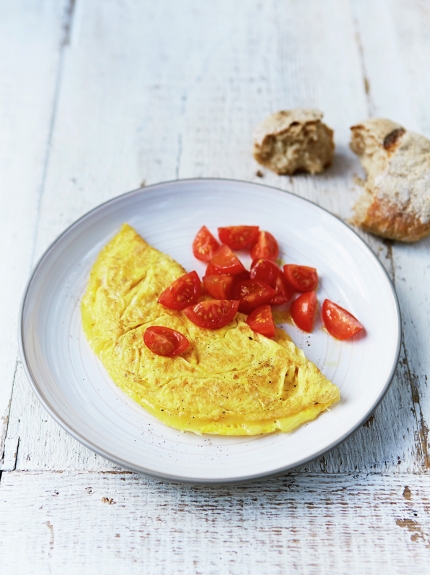 What you'll need (serves 2)
2 happy eggs
1 tablespoon butter
2 tablespoons grated cheese
1 tomato diced
1/2 green bell pepper diced
fresh bread
Crack the eggs into a mixing bowl, season with a pinch of sea salt and black pepper, then beat well with a fork until fully combined.
Place a small non-stick frying pan on a low heat to warm up.
Melt the butter in the hot pan, then pour in the eggs. When the omelette begins to cook and firm up, but still has a little raw egg on top, sprinkle over the cheese and veggies.
Using a spatula fold the omelette over in half. When it starts to turn golden brown underneath, remove the pan from the heat and slide the omelette onto a plate.