My dear friend Ramona has introduced me to the Suriname kitchen. In this workshop we cooked up a Pom storm. The main ingredient to Pom is the grated root of the Pom Tayer plant. Home to Suriname this Pom Tayer is a replacement for potato, has a almost creamy consistency and is high in starch. It's traditionally eaten on festive days, luckily for us: every day is a party!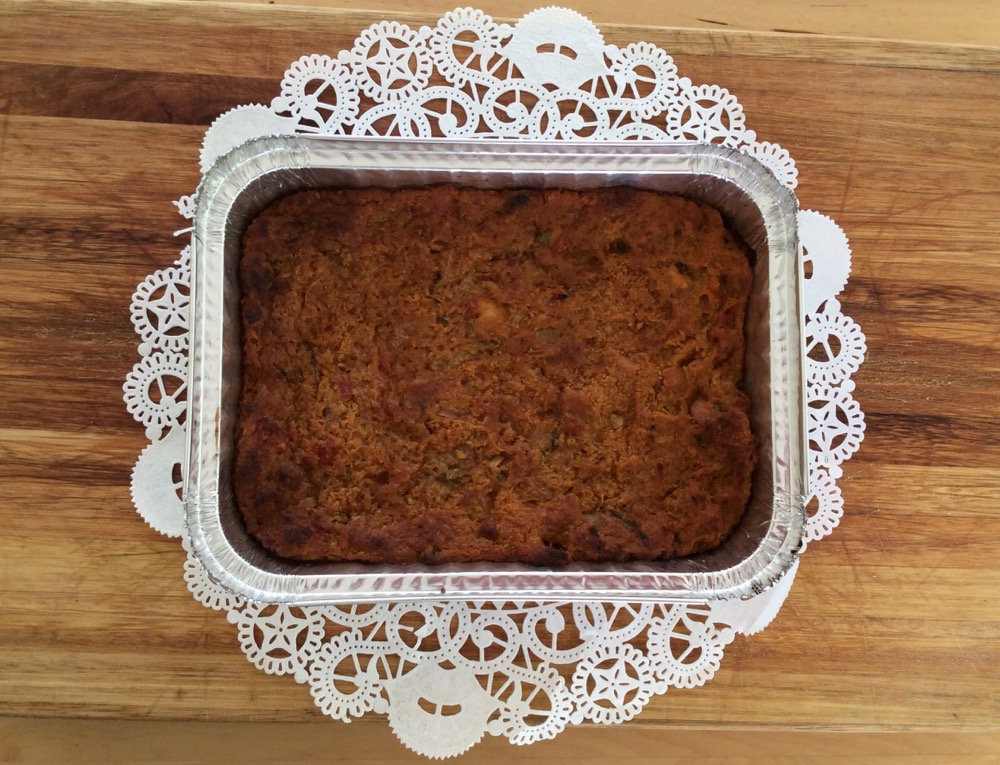 What you'll need for 6 persons:
– 1 kg Pom Tayer (defrosted)
– 2 onions, finely diced or sliced
– 3 cloves garlic, finely chopped
– 1 bunch of celery, if you don't have the thin one, you can use 2 bigger sticks
– 500 gram chicken fillet, cut into small pieces (4cm)
– ½ teaspoon nutmeg
– salt & pepper to taste
– 2 -3 tomatoes, diced
– 2 tablespoons tomato paste
– 1 tablespoon mixed pickles, chopped (NO GINGER)
– 250 grams butter, soft and cut into small blocks
– juice of 2 oranges
– 5 vegetable Maggi stock cubes
– 3 ½ tablespoons sugar
Preheat your oven to 200C.
Add the nutmeg, salt and pepper to the chicken, coat well.
Heat up a large frying pan, add some oil and start frying the chicken. When the chicken starts to brown add the onions and garlic. Give it all a stir and allow the onions to colour slightly.
Add the tomatoes, mixed pickles and celery, stir it well and add the tomato paste, stir to coat the chicken and the other ingredients. Turn down the heat to a simmer and allow to simmer for about 5 minutes.
Place the Pom Tayer to a large mixing bowl. Add the orange juice, butter, sugar and stock cubes and stir it through.
Add the chicken mixture to the Pom Tayer and stir to combine.
Put everything in a large ovenproof dish, gently press it flat into the dish. Place about 8 small pieces of butter on top and bake for about 50 – 60 minutes.
The top of the Pom should be golden brown and the sides should be browning nicely.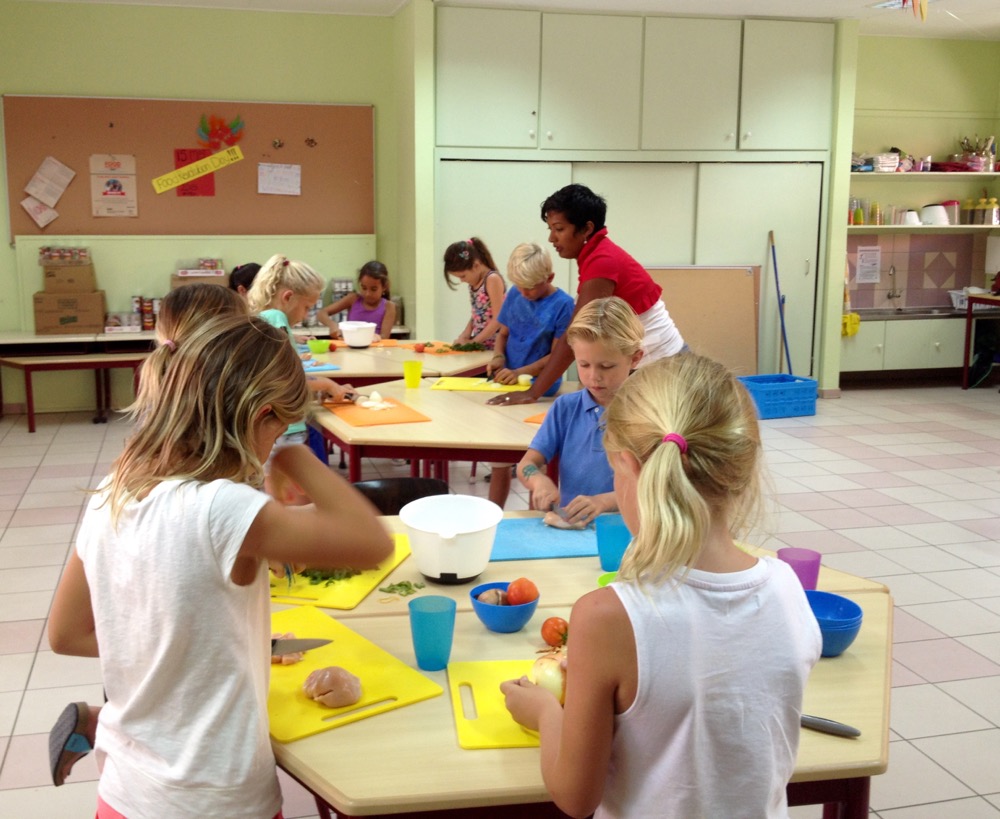 This dish is best enjoyed with some rice and freshly chopped chilli!