Can you believe it? Mid-season holidays are almost upon us…. and we're only 3 months away from Christmas (yay!)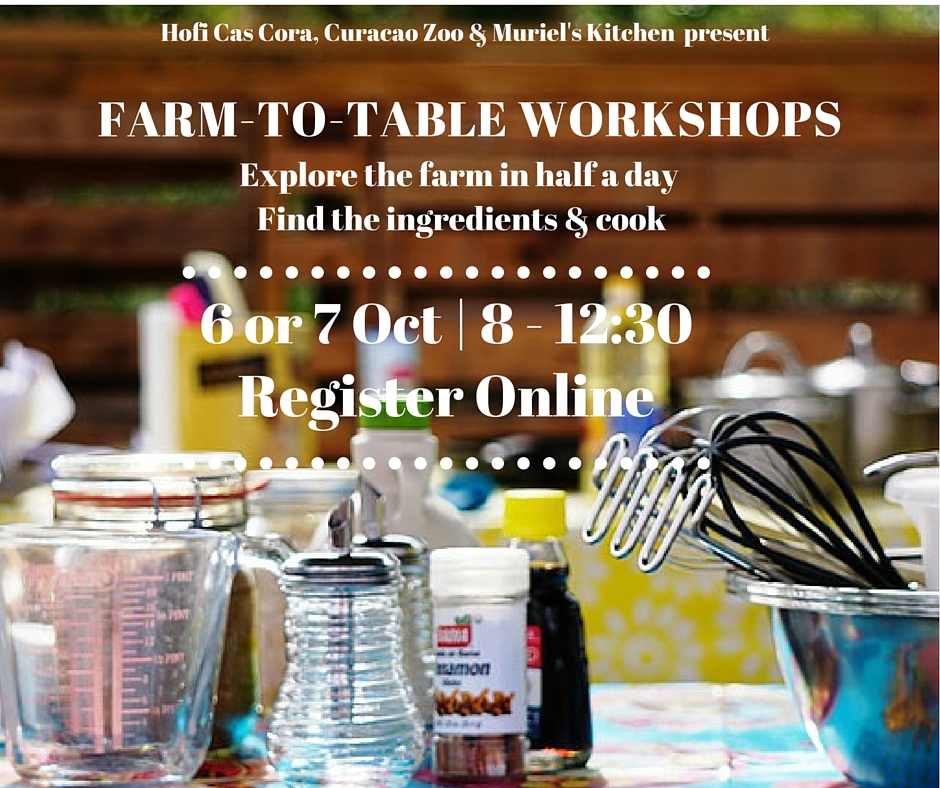 The lovely Femi from Hofi Cas Cora and I got together again after the recent farm-to-table workshops and decided we should spend some more time on the farm to explore the fields, the animals and to learn a little more about composting and growing your own plants.
So we asked our dear friend of the Curacao Zoo, Hubert Isenia to spend some time with the kids to get them involved in composting and planting their own crops during the half day workshop. At a rapid pace Hubert is becoming an expert at growing crops organically , as together with a team they are patching up the more than 70 year old vegetable garden at the Curacao zoo, using nothing but organic matter, pure nature. Check out their Facebook page!
The farm-to-table workshop also consists of a 'ingredient hunt'. Here you and your team will have to solve clues in order to collect some of the ingredients for the lunch you will be cooking together. Be sure to wear your closed shoes, as things could get muddy!
Back at the cooking station we'll freshen up and cook up a storm after a fun day on the farm!
Register today!
Special thanks to: