Saturday December 5th marks a special day, not only for the kids who believe in Sinterklaas but also for Oasean, who will be hosting Healthylicious, showcasing the smart, healthy and delicious options available on Curacao.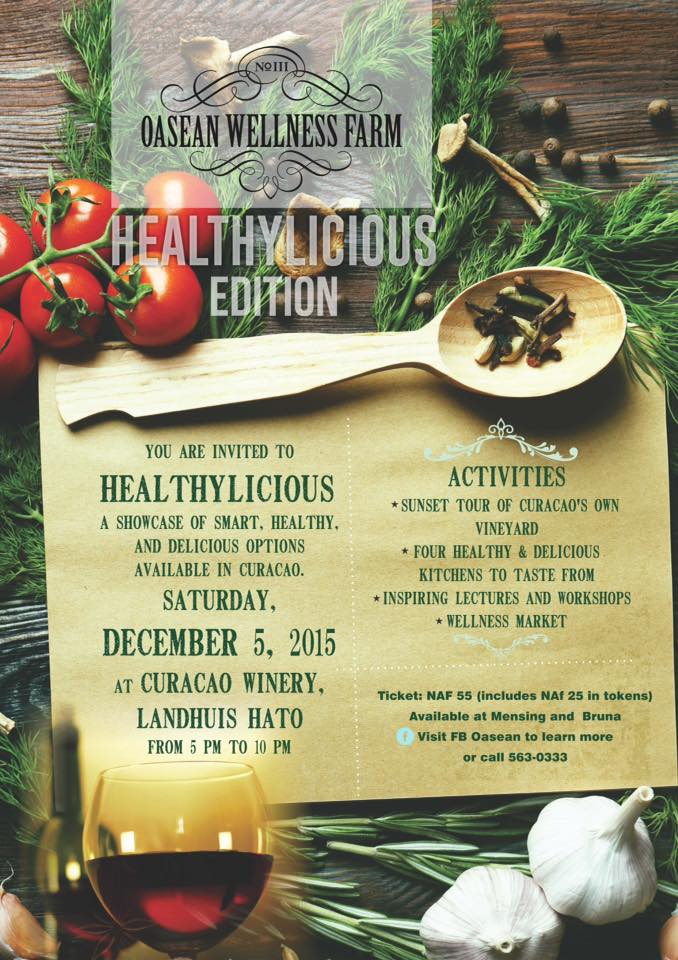 I spoke to Korra Pietersz, founder of Oasean:
"One of my visions is to turn Curacao into a wellness destination. This is not a small vision but certainly one that can impact our island on a big scale, both economically and socially. Since July this year I started with Oasean Wellness Farm events to bring people together and showcase the many different wellness entrepreneurs, practices, products and services that are already available on the island. I choose to do this in beautiful yet not so well known locations that show what is possible when people and nature come together to create magic. On December 5th we will host our third wellness farm titled Healthylicious, this time at Curacao Winery, Landhuis Hato. Wellness needs to start growing first among our own island residents before we can work on making it a product to attract others."
The venue, Curacao Winery at Landhuis Hato is a truly unique location. This is the first and only winery on the island. The Winery expects the first wines to be bottles and corked during the first quarter of 2016.
Arrive early, around 17:00 at the Healtylicious event to be on time for a tour around the Winery.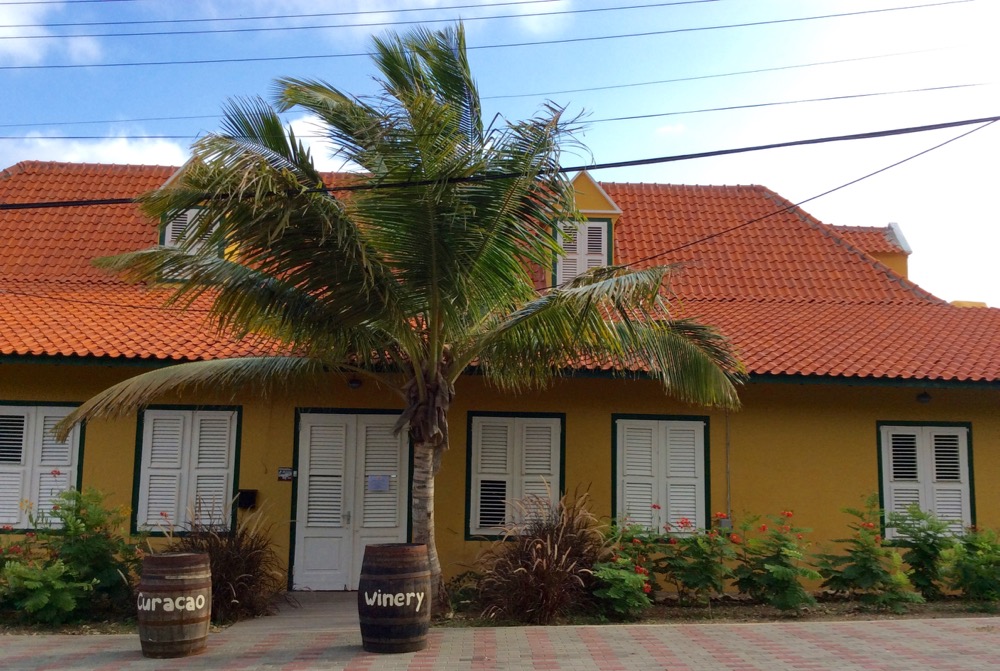 From 17:00 – 22:00 there will be a variety of entrepreneurs showcasing their products, services and sharing their knowledge on how we can improve our overal wellbeing.
One of the health entrepreneurs will be Vida by Pamela, an online health food store, a one of a kind on the island. Check out her Facebook page.
Soraika Daantje of Spotted Banana will also be there showing off her delicious vegan meals.Growing up on Curacao with creole foods. Now she gives those creole foods a vegan twist yet keeping the ' feel at home' feeling.
She has a weekly set menu from which you can order (and she delivers too!) check it out on: www.facebook.com/TheSpottedBananaCuracao
Mimi Chong will be sharing Ayurveda's approach to bringing your life in balance in her session – "The ABC's of Ayurveda – A Recipe for Healthy Living".
As a Corporate Trainer for more than 25 years, Mimi combines her passion for health and wellbeing with her love of training and helping others. Mimi is a certified "Perfect Health" Instructor from the Chopra Center. ("Perfect Health", is based on Deepak Chopra's global best seller by the same name).
These are just a few of the great initiatives shown during the Heathylicious event. Tickets are available at from Bruna and Mensing's Caminada at Naf 55,- (this includes Naf 25,- worth tokens).
Who will you bring to Healthylicious and be inspired to take charge of your wellbeing in 2016?