I've had a few Grow your Own projects on the go and we've learned from every project, as tending for an edible garden on Curacao isn't as straight forward as it seems. Gardening in general is a challenge in this tropical climate, let alone growing and caring for vegetable plants.
So I've decided to take all the knowledge we've gathered over the last few months and start a 12 week Grow your Own programme.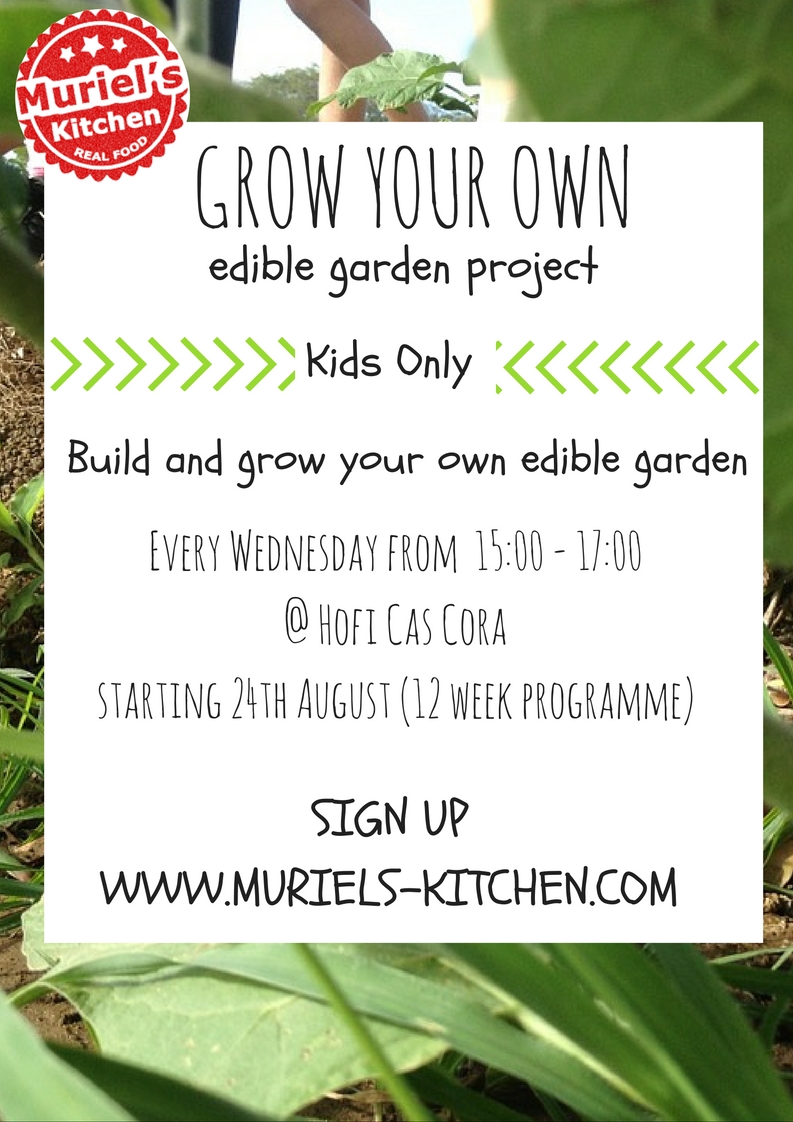 The programme will consist of 12 weeks, starting from 28th August. Every Wednesday afternoon we will spend in our very own garden at Hofi Cas Cora, building the planters, tending for our plants and our own seedlings.
When the edible gardens are tended to we will use mostly local produce to cook up a scrumptious lunch.
By building, taking care of and growing their own vegetables, kids can learn new skills and develop self-confidence by spending time in the garden tending to plants ad growing their own food. Curiosity to try new foods and the nutritional benefits will also increase.
The first few workshops will be spend on building the edible garden and planting seedlings.
After that we will spend a few workshops caring for the plants, looking at various ways to irrigate the gardens and optimising the growth of the plants by using simple composting techniques.
During the cooking part of these workshops the kids will learn basic cooking techniques and they will be introduced to for some 'new' vegetables home to the Caribbean and typical Caribbean ingredients.
Spaces are limited for this workshop programme, only 12 kids per programme so that everyone can get the attention they deserve. If Wednesday is not a good day, let me know what day would suit you better. This programme is for kids aged 5 and up (12),
costs are NAF 500,- (incl OB) for 12 weeks.
Register here for the 12 week Grow your Own programme at Hofi Cas Cora