Fish, especially the fatty ones, contains a lot of good stuff such as certain minerals and vitamins you won't find anywhere else in a natural product.
Besides the healthy part I also want the kids to understand where fish comes from, the journey it's been on to get to our plate and why we should keep an eye out on the sustainable fisheries logo and what it means to eat a farmed fish. The kids really enjoyed preparing and eating this fish sandwich.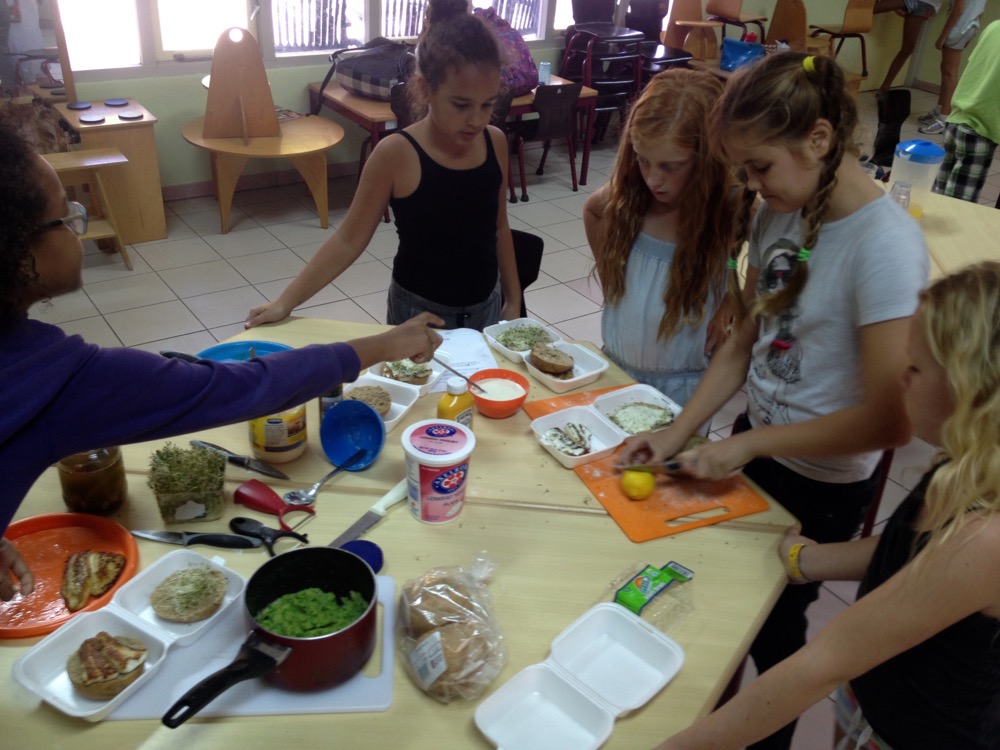 For this fish sandwich recipe we used Pangasius.
What you'll need:
– 4 whole wheat rolls
– 4 pieces of Pangasius
– fish seasoning
– some flour
– lemon
– watercress
– 1 large, 2 or 3 smaller potatoes
– small bags of peas
Ravigote sauce
– 6 tablespoons good quality mayonaise
– 2 tablespoons yoghurt
– 1 teaspoon mustard
– 1 teaspoon capers
– 2 gherkins
– 1 sjalot
Peel and dice the potatoes, add them to a pot of water, bring to a boil and add the peas, cook until soft. Drain the water and mash the peas and potatoes together.
Place the mayonaise, yoghurt, mustard, capers, gherkins and finely chopped sjalot in a foodprocessor and blend until smooth. Add salt & pepper to taste.
Season the fish fillets with lemon juice, spices and a bit of flour. Fry the fish in some hot oil until golden brown on both sides.
Cut the rolls open, spread some ravigotte sauce and add the fish, garnish with some watercress and another dollop of sauce.
Serve with the mashed peas.