The other day I heard someone say that anything fried tastes great, these spring rolls are just the bomb! Crispy and crunchy, a little salty and a little sweet. Dip them in a sweet chilli sauce and you can call it happy (spring roll) days!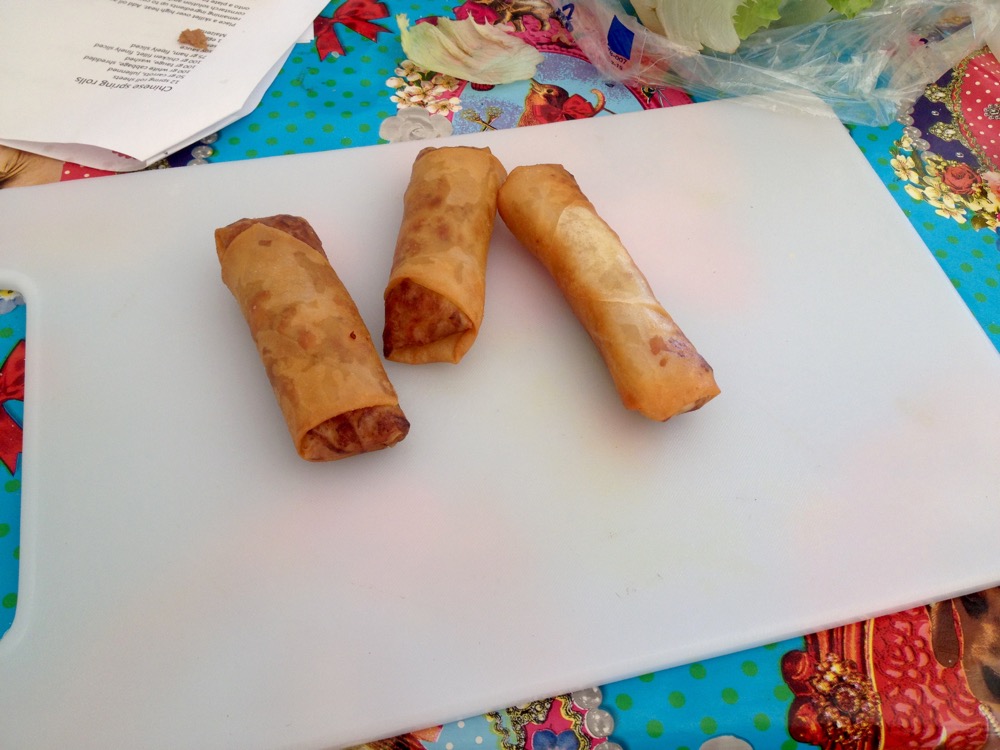 These spring rolls are possibly the best cure for that crunch craving.

What you'll need for 12 spring rolls
– 12 spring roll sheets
– 50 gr carrots, julienned
– 100 gr white cabbage, shredded
– 100 gr tauge, washed
– 100 gr chicken fillet, finely sliced
– 75 gr ham, finely sliced
– soy sauce
– sesame oil
– 1 egg
– Maizena, cornstarch mixed with water (I used 1Tblsp/2Tblsp water)
Place a wok over high heat. Add oil and stir-fry chicken for two minutes.
Add remaining ingredients up to cornstarch; stir-fry for three minutes longer. Add cornstarch solution and cook, stirring until sauce boils and thickens. Remove from heat onto a plate to cool.
Remove the spring rolls wrappers from the packaging. Carefully peel off each skin (they stick together) TIP: Place a damp cloth over them to prevent drying out and cracking.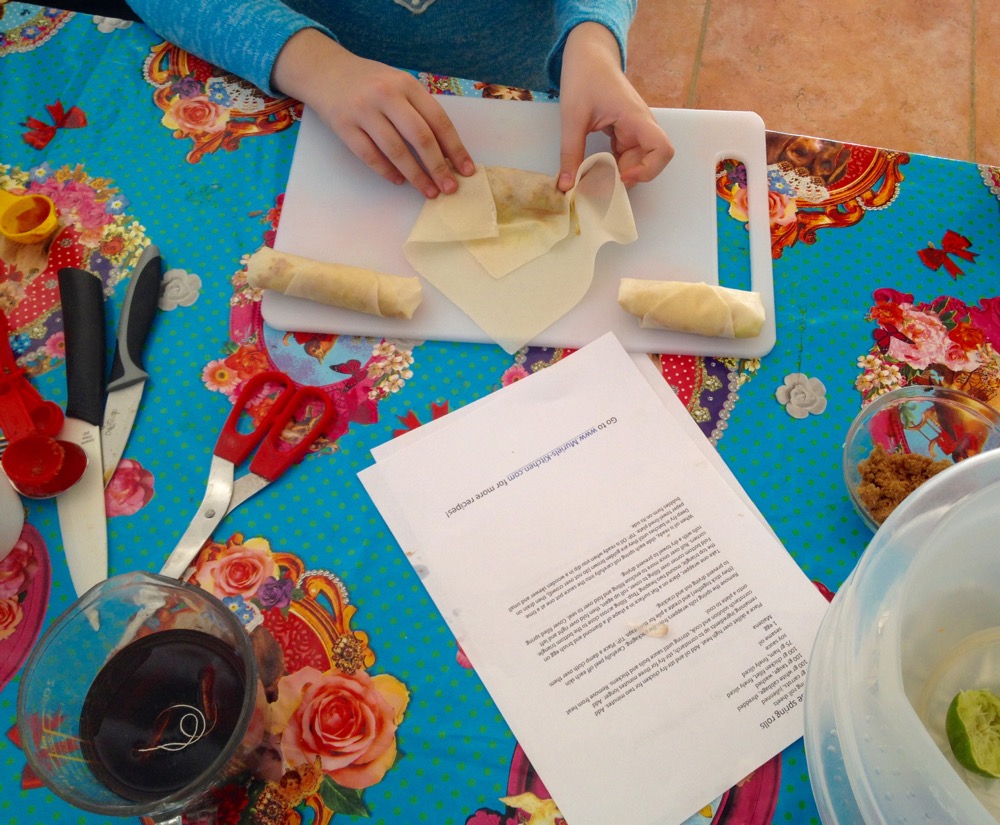 Take one wrapper, place on a flat surface in a shape of a diamond and brush egg on the top triangle; mound two heaping Tbsp. filling across close to the bottom triangle. Fold bottom corner over filling to cover, roll up again, then fold over right and left corners. Roll over once more to enclose filling and fold over to seal. Cover filled spring rolls with a dry towel to prevent drying.
When oil is ready, slide each spring roll carefully into the fryer one at a time. Deep-fry in batches until they are golden brown (do not over crowd), then drain on paper towel-lined plate. TIP: Oil is ready when you dip in a wooden skewer and small bubbles form on its side.
个饱
Gè bǎo