The Grow your Own programme teaches kids how we can plant in different ways, re-use materials and conserve water to irrigate the plants.
During this Grow your Own programme the kids will learn where our food comes from and gives them a foundation of culinary skills, by cooking up a light bite using mostly local ingredients.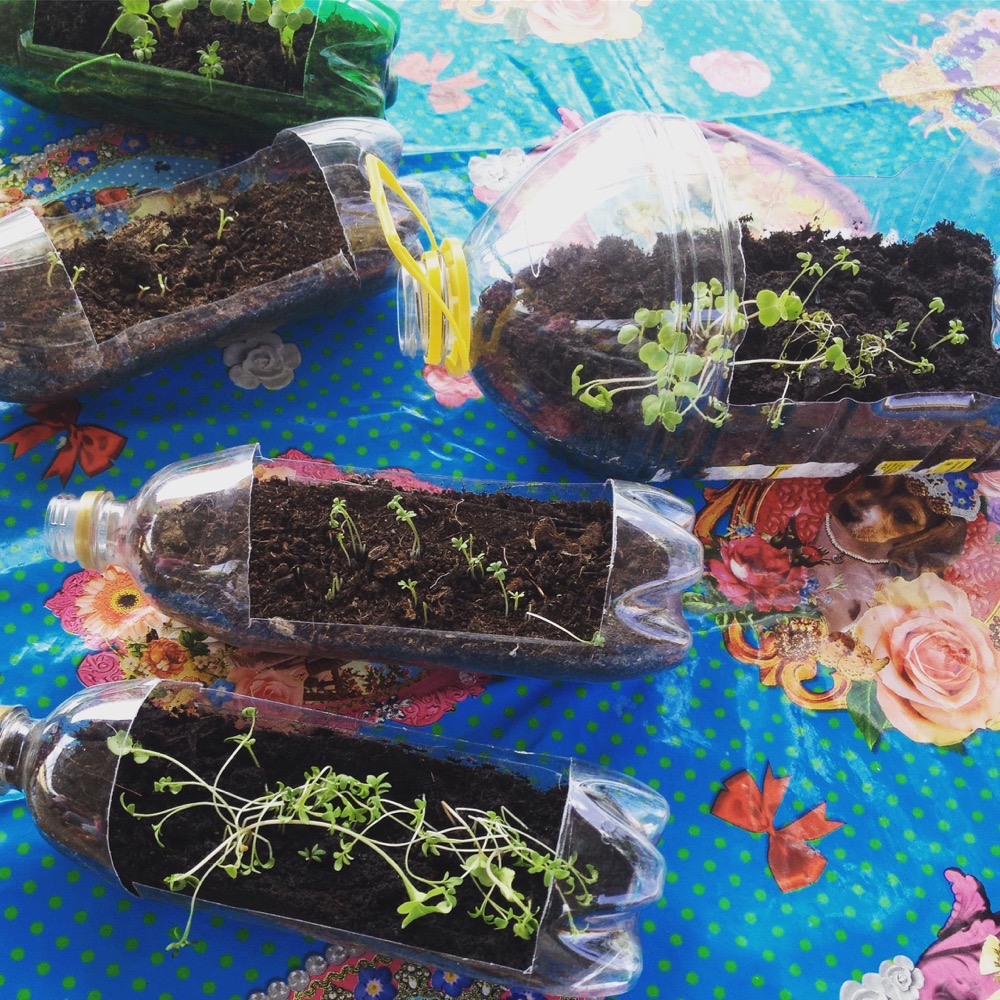 Let's get those green fingers to work! From planting seeds in your selfmade planter to harvesting your first fruits or vegetables and even tend to your own veggie patch. This Grow your Own programme covers just about everything. How about cooking with your own grown vegetable? (Yes veggies can be good!)
All of our dishes will be determined by the season's best and inspired by the world's favourite flavours! Upon completion of the Grow your Own programme the garden chefs will receive a certificate and a recipe book.
This programme takes place every Wednesday afternoon from 15:30 – 17:30 for tots aged 4 – 6 years. REGISTER HERE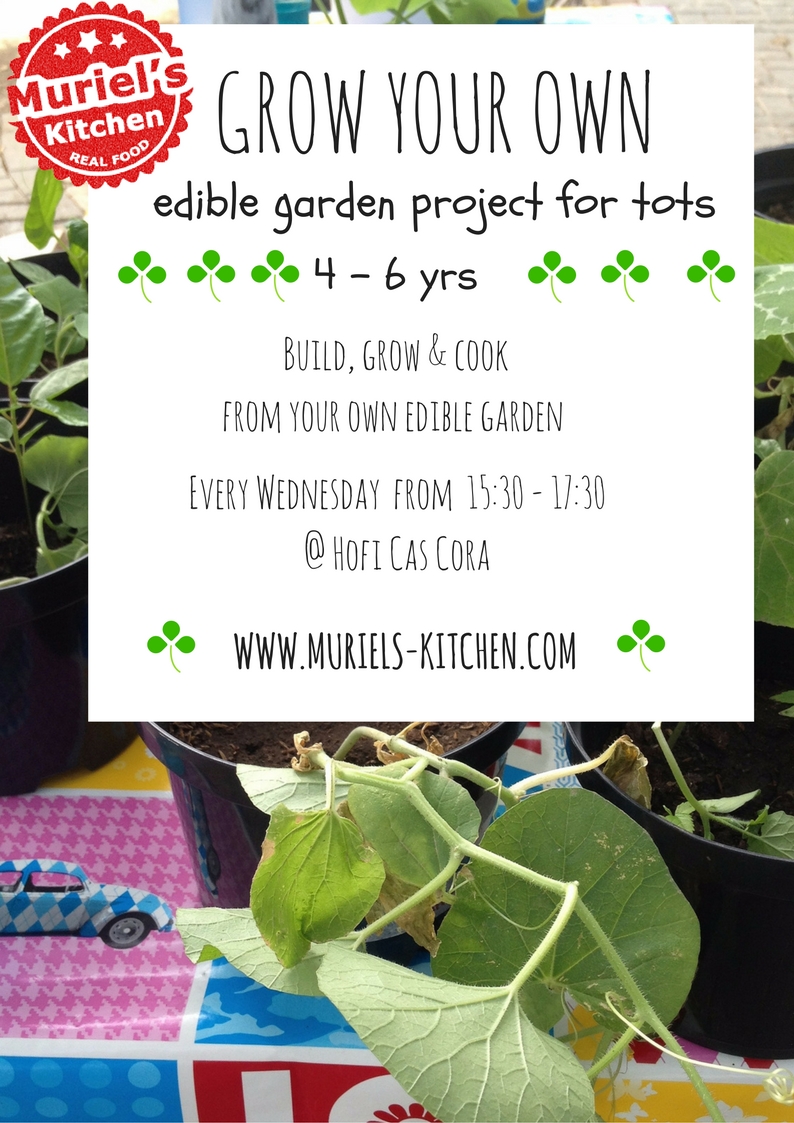 Muriel's Kitchen is dedicated to giving every child the experience of a positive connection to whole food and empowering them to cook for themselves and their families.