This is an official invite: Join me to cook up a storm at Hofi Cas Cora!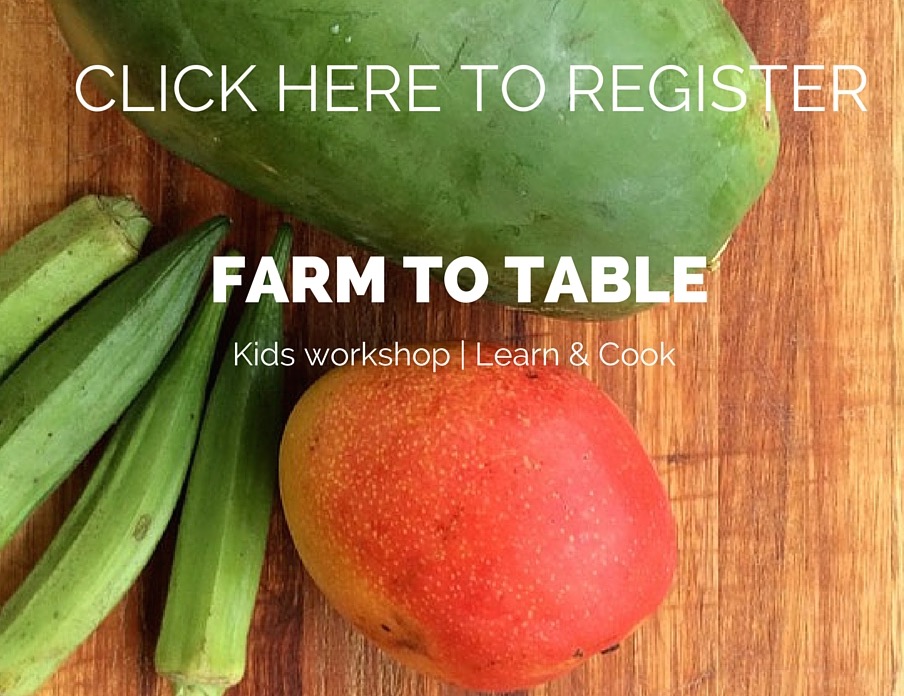 I'll be hosting a series of KIDS ONLY workshops where we will collect ingredients from the land to cook with at our outdoor cooking station.
Hof Cas Cora has been working hard on growing their own crops, ranging from papayas to string beans and okra and of course making delicious bites and snacks from The Eatery.
Who can join?
Kids only (from 5yrs – 12yrs, younger/older kids can be discussed).
Mom and dad can have a relaxing breakfast or brunch at The Eatery while we collect our own vegetables from the field.
When?
Saturday 12 September, the workshops are 45 minutes and you can register here.
The workshops take place from 9 – 9:45 ; 10 – 10:45 and 11 – 11:45.
Workshop fee is Naf 25,-