Yip, that's right! DOG cookies, for once a cookie of your dog and for Stichting DOG on Curacao.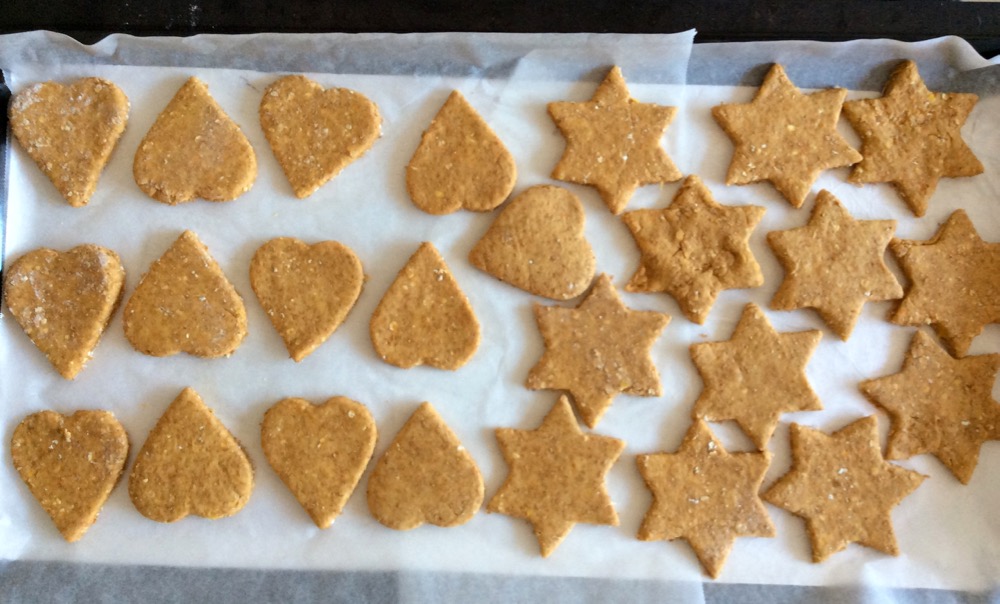 With world animal day just around the corner (4th October in case you forget) I decided to do a little more charity work: bake some cookies for Stichting DOG with the kids at school and sell some for a donation.
Stichting DOG houses over 20 street dogs who have all ran out of a chance to re-integrate into dog/human society. In other words, these dogs don't have a chance at finding a for-ever home as they are either too old, too traumatised or too sick.
Stichting DOG gives these wooffies a for-ever home, the care and love they deserve and the treatment they might need. But of course the foundation works on donations only… so the more the merrier: Have a look on their site to see how you can help this great cause.

In the mean time let me share the DOG cookie recipe with you, so that you can spoil your four legged friends once in a while.
What you need:
– 1 cup mashed pumpkin
2 eggs
1/2 cup oats
3 cups whole wheat flour
3 tablespoons smooth (natural) peanut butter
Preheat the oven to 180C
Mix the pumpkin, eggs and peanut butter in one bowl, stir to combine.
Mix the flour and oats in another bowl.
Add the pumpkin mixture to the flour mixture and mix well, knead it into a ball.
Roll out the dough on a floured surface until about 1 cm thick.
Now you can start cutting out your cookies into whatever shape your dogs prefer!
Put some baking paper onto a baking tray to stop the cookies from potentially sticking, bake them for about 30 mins.
Allow to cool and store them in an airtight container for up to 1 week.